When it comes to things like cybersecurity, the person in the company with the most to say is generally someone from the IT department. CEOs and other executives obviously are aware of the ever-present possibility of a cyberattack, but when your day-to-day responsibilities involve work outside of technology, it can be easy to forget just how vigilant hackers are.
While this is a pretty big trend in multiple industries, we believe those outside IT need to take a step back and understand the reality of the situation they're dealing with. Cybercriminals are a lot more active than the general populace thinks, and sticking your head in the sand and ignoring the problem doesn't fix anything. CEOs shouldn't just be scared of cyberattacks – they should be terrified.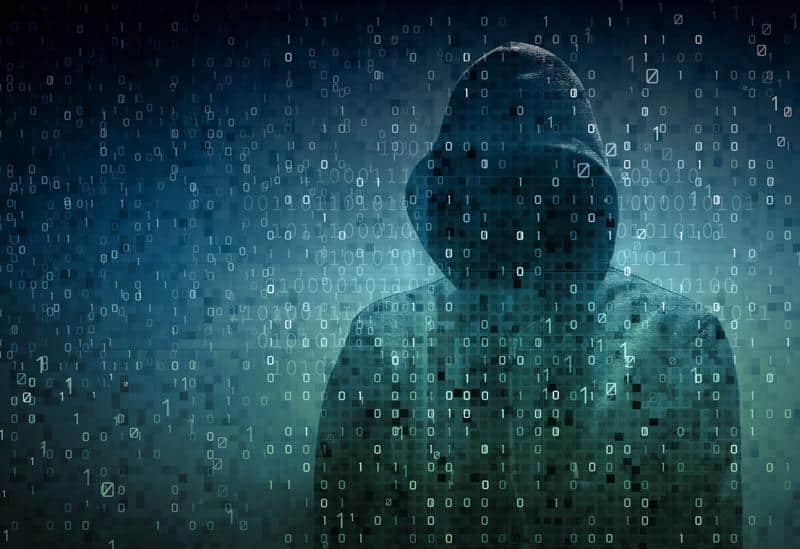 1. Hackers work tirelessly to steal your company's data
One of the biggest mistakes company leaders make when discussing cybersecurity is underestimating what hackers can do. A lot of people have this idea in their heads that breaking the law is taking "the easy way out," and as such many executives assume these individuals are lazy.
This couldn't be further from the truth. Although stealing information and data from helpless businesses is certainly a detestable act, being able to do so demands immense amounts of time and energy. Hackers are often highly skilled individuals, and one of the perks of a cybercriminal lifestyle is the challenge of breaking into new and interesting systems.
"Hackers created 317 million new bits of malware in 2014."
Breaking into these networks often requires malware that has been designed to exploit a particular vulnerability, so it's no surprise that hackers created 317 million new bits of malware in 2014, according to CNNMoney. These men and women are working constantly to steal what's yours, and any CEO should keep this in mind when developing a cybersecurity strategy.
2. The company's reputation may never recover
With all the data breach incidents covered by the news in recent years, clients are warier than ever about trusting companies with their personal information. Choosing the wrong business used to just mean a bad service, but now it could very well translate to losing money as well as control over your online life. The modern consumer is constantly taking this risk when he gives his personal information to a company, and he'll drop any business that can't adequately protect it.
This is why it isn't shocking that the Ponemon Institute found that a data breach could force a decline in the value of your company's reputation by as much as 31 percent, depending on the specific incident. clients simply cannot give second chances these days, and companies are quickly discovering the pitfalls of having a lax cybersecurity managed services provider. It just isn't worth the risk, and any CEO who doesn't value security should absolutely prepare herself for the inevitable reputation damage of a serious data breach.
3. Your reputation may never recover
Although you're obviously very concerned about your company, let's be honest: Your own reputation matters to you. It's not vanity or an overinflated ego that's driving that feeling; it just means you value all the hard work you've put into getting yourself to where you are today.
That being said, the only reputation that won't recover as quickly as your company's after a data breach will be yours. Clients are obviously extremely fickle in today's market, but their opinion of your company can possibly be slowly swayed with a lot of hard work and rebranding.
A CEO's reputation, on the other hand, will be pretty much destroyed if the company becomes the victim of a data breach on a large scale. Just take a look at Target's former CEO, Gregg Steinhafel. After the dust settled from a 2013 hack that allowed 100 million clients' personal data to be stolen, Steinhafel agreed to give up control of the company and step down, according to Forbes.
Steinhafel isn't the only CEO to have his reputation irreparably damaged following a massive data breach. Noel Biderman, CEO of Ashley Madison, left the company he founded in 2001 after a massive cyberattack exposed the information of many of the site's users in July 2015.
While the IT department is obviously very concerned about the possibility of a cyberattack, CEOs need to be even more involved in the process of looking into cybersecurity managed services. Malware removal, disaster recovery solutions in the event of a cyberattack and 100 other things all need to be considered in this modern world. Thankfully, CEOs don't need to go about this alone.
ISG Technology has years of experience in the cybersecurity managed services space, and can help you make sure your company is as secure as it can be. Although hackers and cybercriminals are certainly scary, this fear doesn't have to be paralyzing. Contact an ISG Technology cybersecurity expert today!