The global cost of cybercrime is expected to exceed $6 trillion in 2021. That means that cybersecurity should be a big priority for businesses. If you're looking to strengthen your cybersecurity posture and lower the risk of attacks and breaches, this guide will explore effective measures and highlight five key steps to success.
What Is Cybersecurity Posture and Why Does It Matter?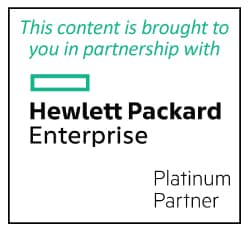 "Cybersecurity posture" refers to the collective efforts to protect the business from cyber threats. It is a term used to describe the overall defense mechanisms in place to tackle and prevent cybercrime. This phrase relates to any kind of security measure, including policies, staff training, and spam filters.
It's hugely beneficial to be aware of the status of your cybersecurity posture so that you can identify potential security weaknesses, make improvements, and ensure you meet industry guidelines and benchmarks. 
1. Follow a Security Framework
Security frameworks provide a strategic blueprint to help businesses stay safe. There are different frameworks in place within different industries, based on each one's specific needs for
compliance and data protection, such as HIPAA for the healthcare industry.
The most widely used and recognized framework in the US is from the National Institute of Standards and Technology (NIST), and it comprises five elements:
Identify: Understand and identify potential risks based on the data you handle, your client base, and the regulations that are relevant to your organization.
Protect: Invest in the right protective technologies and implement security procedures, including employee training and regular system patching.
Detect: Monitor continually for threats and system vulnerabilities.
Respond: Have a plan to mitigate and evaluate security breaches, as well as communicate with staff and customers.
Recover: Restore systems, patch system weaknesses, and take steps to manage your reputation.
All ISG Technology security solutions are founded on the NIST framework. For more details on this framework and how it can be implemented in your cybersecurity posture, check out our whitepaper on the subject.
2. Understand Where You Are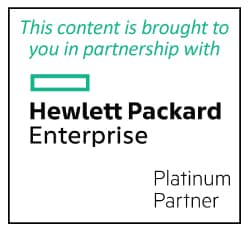 To address weaknesses and strengthen defenses, it's vital to understand where your business is in terms of security posture. Carrying out several kinds of tests provides critical information about your security status. 
There are a number of tests that can determine the current strength of your security, such as penetration tests and vulnerability assessments. Which test you use depends largely on your situation. That's why the most efficient way to perform testing is to contact an IT services provider. Those experts will help you understand which assessment is right for you, how to perform the test, and how to read the results. 
Did You Know? Hewlett Packard Enterprise is the only major server manufacturer shipping world's most secure industry-standard, made-in-USA servers. The new HPE ProLiant DL380T server is shipping today to U.S. customers as the first industry-standard server to be produced through the HPE Trusted Supply Chain process, which HPE plans to expand to the rest of its portfolio in 2021. Customers from select countries can purchase products delivered through HPE Trusted Supply Chain in 2021. Read the press release>>
3. Begin Building Resilience
Building resilience in the field of cybersecurity can be compared to fortifying a castle. Different elements, such as a moat, high walls, and guards, come together to create a more robust, tougher defense. In cybersecurity, this translates to firewalls, spam filters, antivirus software, and employee training.
Every company has different needs, but the goal of each should be to take their cybersecurity to the next level. At this stage, it may be beneficial to add more advanced technology, fill in security gaps, and boost efficiency by automating processes. The aim is to reach a point beyond protection and prevention where organizations are secure by design.
4. Create a Culture of Cybersecurity
Employees are often a company's best asset, but when it comes to cybersecurity, they can be a liability. Because more than 90% of attacks start with email, it's important for employees to recognize the role they play in your company's security posture. 
Creating the right company culture and promoting education about cybersecurity can help lower the risk of breaches and phishing scams significantly. Changing the culture involves:
Awareness: Employees should be aware of the importance of cybersecurity, the potential implications of breaches, and their role in prevention.
Testing: Testing enables businesses to identify who is most susceptible to phishing attacks and provides practice for employees.
Training: Regular training teaches employees how to spot phishing attacks and how they should respond.
This process is so important, we've given it a blog post of its own to explore the steps in more detail. The easiest way to implement these strategies is to work with an experienced managed service provider. As part of our managed security services, our IT experts can analyze your company's security posture and implement needed changes, including simulated phishing attacks and training for employees.
A recent survey by the Ponemon Institute and HPE identified 7 commonalities in the cybersecurity plans of highly-secure organizations. Jim Morrison, former FBI Computer Scientist and current HPE Distinguished Technologist, presented these principles in a special webinar for ISG Technology, in partnership with Hewlett Packard Enterprise.
5. Plan for the Attack
We often assume that big businesses are the main targets of cybercriminals, but statistics show that isn't true. Around 70% of ransomware attacks involve small or medium-sized businesses. Every business should be prepared for a cyber attack. 
Preparing an Incident Response Plan will help you and your team know what to do when an attack happens. Responding as quickly as possible will minimize the risk of downtime, protect your reputation, and reduce the risk of financial losses.
This plan involves:
Assembling your team
Detecting and confirming the source of the breach
Containing the issue
Assessing the damage
Notifying the relevant authorities and affected individuals in line with compliance requirements
Preparing for the future
Having a clear Incident Response Plan in place will help team members handle the high stress of a cyber attack, leading to better management of the situation.
Learn more about HPE server security>>
If you're keen to improve your security posture but aren't sure where to begin, investing in managed IT services will provide access to security experts and a raft of cutting-edge, tailored solutions that will help you lower the risk of data breaches and ensure your company is prepared for cyber attacks.
https://www.isgtech.com/wp-content/uploads/2020/10/luca-bravo-XJXWbfSo2f0-unsplash.jpg
853
1280
ISG Tech
https://www.isgtech.com/wp-content/uploads/2018/02/isg-logo.png
ISG Tech
2020-10-07 17:16:04
2020-12-16 05:50:50
Digital Handbook: 5 Steps to Strengthen Cybersecurity Posture