Cybersecurity is a paramount issue facing businesses in the digital world. The average costs of a successful cybercrime in 2017 were roughly $1.3 million for large enterprises and $117,000 for small- to medium-sized businesses, according to Kaspersky Lab. These figures include the cost of data theft but do not encompass the additional potential price of a damaged reputation and ensuing legal action. Data also indicates that cyberattacks will become only more expensive and damaging in the coming years.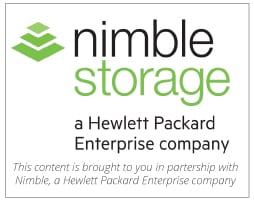 Defending an organization against cybercrime requires a multi-channel approach. Companies should be open to software solutions, employee training and hardware upgrades whenever necessary. However, another avenue for cybercrime is occasionally overlooked. Physical theft of connected mobile devices, laptops and even desktop computers can lead to an open pathway for cyberattacks. In addition, some businesses simply sell their used electronics without first doing a proper data cleanse.
But can information to completely and permanently removed from a hard drive?
The levels of data destruction
Deleting data is not as secure as some might assume. In actuality, when information on a computer is "deleted," the files themselves are not immediately removed. Instead, the pathing to that information is expunged. The data is also designated as open space, so the computer will eventually overwrite it. However, until this rewrite occurs, it is relatively easy for the information to be restored and accessed by any tech-savvy user.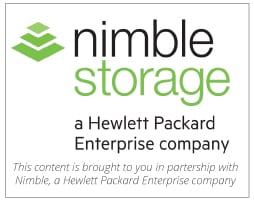 Fortunately for organizations trying to permanently dissolve their data, deletion is only the first step of the process. Lifewire recommended three additional methods to ensure that information remains lost.
First comes software – using a data destruction program on the hard drive. This method has been met with approval from the National Institute of Standards and Technology as a secure way to permanently remove information from a hard drive, according to DestructData. However, drawbacks include resource consumption, as this can be a time-intensive process. In addition, some overwriting tools can miss hidden data that is locked on the hard drive.
The most secure method to completely remove data is degaussing. Hard disk drives operate through magnetic fields, and degaussers alter those waves. The result is a drive that can never be read again. In fact, the computer will not even register it as a hard drive from that moment on. However, the downside in this process is twofold: One, the drive is useless after degaussing. Two, this method can on only hard disk drives. Solid state drives and flash media do not use magnetism in the same way, so a degausser will be ineffective.
The final option is to physically destroy the data drive. While many people think that this task can be done with patience and a hammer, it is unfortunately not that simple. Hard drives can be rebuilt with the right tools and expertise. According to the Computer World, NASA scientists were able to recover data from the charred wreckage of the Columbia shuttle after its disastrous explosion and crash in 2003.
The resiliency of hard drives
In short, it can be difficult to permanently expunge data from a hard drive. This reality is in part why businesses are opting for less internal data centers and more dependency on cloud solutions. According to TechTarget, cloud solutions represent a more secure method of data organization than traditional IT infrastructure.
While data can be safely deleted, the reality is, unless a degausser is used, there is always some chance of information recovery. Cybercriminals are becoming more sophisticated, and given the expensive nature of dealing with data breaches, it is understandable why the cloud is becoming the preferred solution.
https://www.isgtech.com/wp-content/uploads/2019/04/random-digital-numbers.jpg
266
702
ISG Tech
https://www.isgtech.com/wp-content/uploads/2018/02/isg-logo.png
ISG Tech
2020-09-17 12:29:00
2020-12-05 02:03:41
Is physical data destruction completely secure?