Technology provider makes series of promotions and new hires to its KC branch
KANSAS CITY, Kan., Sep 13, 2020 –ISG Technology recently announced several hires and promotions within the Managed IT Services Provider's Kansas City office. Among the new roles were:
Eric Tabor, Chief of Staff and Kansas City General Manager
Dave McCabe, Director of Cloud and Data Center Services
Chris Sheldon, Senior Network Engineer
Ramiro Carreon, Engineer
Tabor has served in various roles with the company over a 15-year span. In addition to Vice President of Strategy, he has assumed leadership of the sales and professional services team for the KC market. He said the company has proven its value to the market through its entire history.
"For over 70 years we have unlocked possibilities across our community of clients by focusing in them," Tabor said. "This culture and vision allows us to focus on the long-term viability of both ISG and our clients. Our ability is an exciting opportunity in Kansas City and across our footprint."
Tabor added that the company is "laser focused" on helping clients save time and money, cut operational expenses and grow their business.
"We have proven for over 70 years we align with our clients' goals and help them achieve success however THEY define it," he said.
Like most industries, IT has seen its entire landscape shaken by the health pandemic and its fallout. Tabor said ISG Technology has excelled in protecting its clients both from a security perspective, but also keep them on track to reaching their definition of success.
"Challenges can often create cost and/or lack of productivity. Ensuring the right IT partner is there to guide a business through those changes/challenges is mission critical," he said.
The result is a customer service-focused organization constructed perfectly to meet the changing needs of clients both in today's climate and whatever comes next.
"We are a family-owned, 70-year-old organization with a long-term investment horizon which allows us to do the right thing for clients and employees. That helps create a special culture where people can be themselves and experience tremendous pride in helping clients achieve success."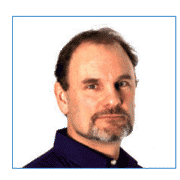 McCabe joined ISG Technology in the fall of 2019 and has since taken over responsibility for the ISG Technology data center and cloud offerings. He said the state of the industry, given the challenges of 2020, puts an increased value on IT and on customer service. He said ISG Technology's family-owned history and sense of loyalty throughout the organization helped solidify his decision to join the company. That's a selling point to up-and-coming IT professionals.
"We hire very skilled engineers who are hungry to learn even more," McCabe said. "You'll always be challenged and never be bored working for ISG."
Want to know more about how ISG can help you take your business to the next level?  Contact us today.