Local technology provider recognized for excellence in technical knowledge
WICHITA, Kan., Aug 13, 2020 – ISG Technology, the Wichita-based Managed IT Services Provider, announced the hiring of Andrew Kon as General Manager of its Wichita and Salina markets.
Kon joined the company in 2013 as a Project Manager and most recently served as the Technical Services Director.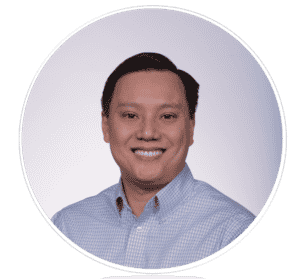 "We are excited for Andrew to continue growing his career with the ISG family," said Ben Foster, ISG Technology President and CEO. "Ours is a culture that celebrates the truly talented people throughout the organization. What makes ISG special is people like Andrew, who understand what we're about: a commitment to service and an entrepreneurial spirit that's unique in our industry."
Throughout its 70-year history, Twin Valley (ISG Technology's parent company) has established itself as a pillar of the Wichita Information Technology and Business communities. Now in the fourth generation as a family business, the companies are proud of their Midwest roots, from Wichita to Kansas City and now expanding throughout the region.
As a leading Managed Services Provider throughout the region, ISG Technology offers its clients strategic technology solutions with a local feel and a personal approach to IT. The announcement of Kon's promotion further demonstrates ISG Technology's commitment to customer service and community-based solutions.
"Customer service has always been part of my background," Kon said. "I learned at an early age that customer service is one of the most important skills I could develop. I'm looking forward to continuing to find solutions for our clients."
Part of what makes ISG Technology stand apart in the industry is its team-based approach to problem solving.
"When you're an ISG customer, we bring a group of people to the conversation," Kon added. "We know having different dynamics of an overall solution is critical. Rather than bringing in one IT specialist, we bring in a System Architect and a Network Architect to confirm we're looking at the whole picture. That level of support makes all the difference for your company and your business."
Kon said his vision is to work hard to build upon the brand's well-established customer loyalty.
"If you stand behind what you're putting out there like we do, it becomes a two-way partnership. We thrive on working together to truly support our customers."
The company intends to grow outside its current footprint, scaling further into western Kansas and beyond.
"Many customers are paying more than they need to. It's important for us to be more than just the best bang for the buck. We're looking to build the best solution and help our customers support it."
Kon is the latest ISG Technology team member to move through the ranks. The company's focus on developing talent has resulted in many of its employees being promoted from internships and service positions to field engineer roles and more.
When asked what made this a special opportunity to continue his growth at ISG Technology, Kon focused on the customer:
"There is opportunity here, and our customers know they can get to us and we can get their issues resolved," Kon said.
Want to know more about how ISG can help you take your business to the next level? Contact us today.
https://www.isgtech.com/wp-content/uploads/2020/08/DSC06987-1.jpg
1366
2048
ISG Tech
https://www.isgtech.com/wp-content/uploads/2018/02/isg-logo.png
ISG Tech
2020-08-13 18:46:00
2022-09-14 15:45:49
ISG Technology Announces Growth with In-house Promotion