Technology has gotten far more mobile within the last decade. The laptop was already allowing employees to maintain productivity on the go, but this device got augmented by the arrival of the commercial smartphone, tablet and, now, wearables. Each new hardware unveiling has increased the amount of work that can be done while mobile. This shift is leading some in the enterprise space to rethink office structure and workflow.
However, should businesses be embracing innovation at this pace? Rapid adoption of any new technology has downsides and, with cybersecurity concerns on the rise, utilizing innovative hardware can have serious repercussions. Since wearables represent the newest hardware and software infrastructure hitting industries, the question becomes: Should companies embrace this technology or exercise caution until it has become more mainstream?
"Mobile workplaces lead to improved employee retention."
The advantages of workplace mobility
A mobile workplace strategy provides several advantages. Many of these benefits, such as the greater likelihood for increased collaboration among employees, are straightforward. The more data that workers can store on their person, the less they'll have to retreat to their desks to retrieve information.
Another benefit that may not be so apparent is how mobile workplaces lead to improved employee retention. Workers who sit at their desks all day are likely busy but may not be engaged in the workplace or its culture. This sentiment makes the task just another job, and, eventually, the employee may leave to find another that pays better or offers superior benefits. According to Deloitte data, however, engaged employees are 87 percent more likely to remain at their companies.
Mobile workflow allows workers to get up, be more flexible and do more, all of which can lead to higher levels of productivity and revenue for a business. In some ways, wearables represent the pinnacle of mobile workplace technology. With a device like augmented reality glasses, workers don't even have to glance down at a screen to see data. This flexibility means employees can update one another in real time with the most relevant data.
How to embrace BYOD for wearables
It feels strange to say now, but the smartphone did not begin with the iPhone. Blackberries and other enterprise devices existed for years prior to Apple's launch. However, within less than a decade, Apple and Samsung overthrew the Blackberry and are enjoying immense adoption rates. What's the reason? People liked using the tech.
Likewise, workers brought this hardware to the office before many organizations had concrete "bring your own device" policies in place. Some businesses still resist given the information security concerns associated with BYOD. However, rejecting BYOD can be just as perilous because many employees will still use personal devices anyway.
The better option is to embrace the mobile nature of this new hardware and work to develop a comprehensive BYOD policy that reflects and monitors every device. According to Tenable, many companies make BYOD available to all (40 percent) or some (32 percent) of employees, so the goal is design a strategy that reflects each employee's device usage.
Pew Research found that, unsurprisingly, 77 percent of Americans own a smartphone. Another 53 percent own a tablet. Wearables are newer, so their device distribution is much lower. Even relatively common devices like Fitbit have not reached the level of tablets. Wearable glasses have yet to have their "iPhone moment," where one consumer device connects and enjoys wide commercial appeal.
That said, a lower number of these devices does not mean companies can ignore them. Valuable data can be stored on a smartwatch as easily as it can on a laptop. Companies using BYOD should plan for wearables now before the devices become mainstream, allowing IT teams to create and deploy a strategy that will be safe.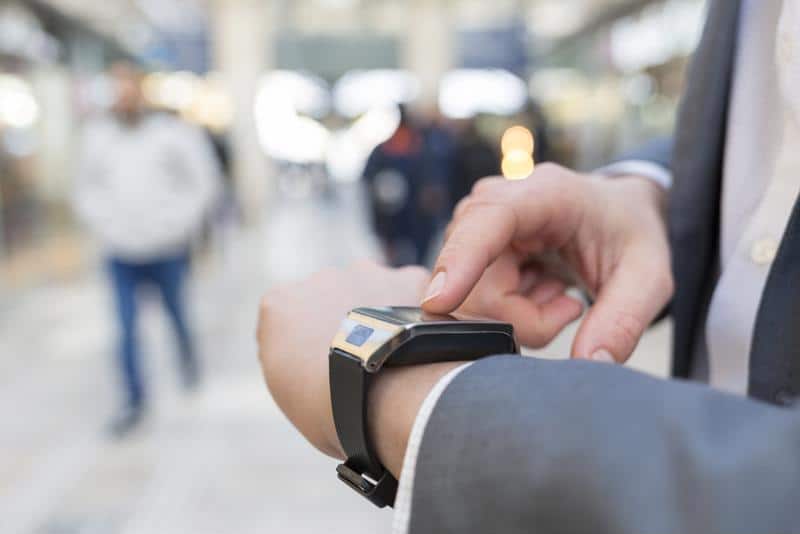 The problematic nature of cybersecurity
Cybersecurity has been struggling to keep pace with the internet of things in general and, unfortunately, wearables are no exception. A product examination conducted by HP Fortify found no hardware with two-factor authentication but noticed that all tested smartwatches stored confidential information that could be used for identity theft. These devices also received limited security updates.
Wearables will likely be driven by the same commercial appeal that spurs other recent technology, meaning that the two factors that will be stressed above all else will be price and usability. While this focus will make employees happy, it can create fits for an IT team or chief information security officer.
To help improve the cybersecurity of these devices, businesses can treat them similar to smartphones by placing them on a different network with less compromising information. Organizations can also look to implement custom multi-step authorization software whenever possible.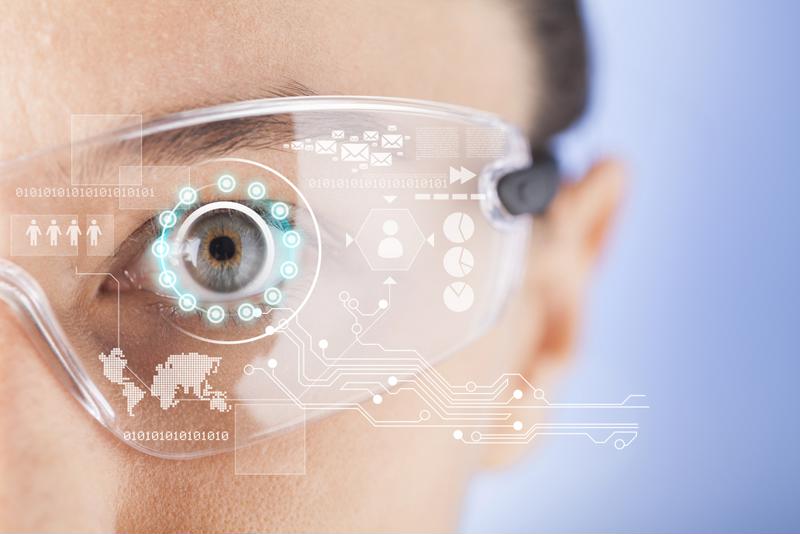 Know which wearables can make an impact
Lastly, businesses should not presume that all wearable technology will be viable in an enterprise setting. For instance, AR glasses will need a battery life of at least eight hours to last a full day of work, and smartwatches will have to be durable enough to withstand occasional bumps, even in an office environment.
Before investing in any official company-sanctioned hardware, thoroughly research and test devices to be sure they perform well in a typical environment. Wearables are cutting-edge technology, and many products now are designed for only niche markets rather than the mainstream.
So while companies can adopt wearables now, it makes sense to first have a policy in place. This isn't the iPhone. Businesses have a chance to get ahead of mass wearable adoption and create policies that make sense rather than reacting to the latest tech trend.