IT solutions and software are essential for businesses to maximize productivity and streamline operations. However, it is very common that new technologies hinder productivity when not correctly implemented, and lagging, inefficient systems can slow operations.
Here's how you can keep users happy and productive by providing essential support, tools, and processes.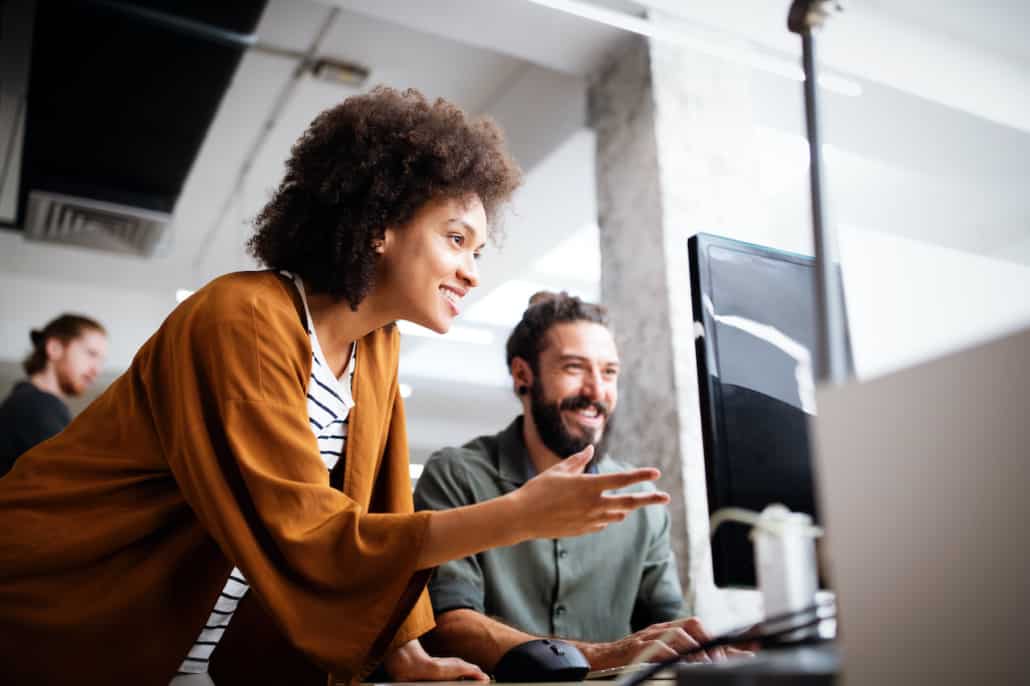 The Critical Importance of Enabling Workers to Be Productive
With the business world's tech solutions constantly expanding, businesses are becoming leaner and more efficient than ever. As a result, IT solutions enable companies to operate at record-breaking speeds while increasing the quality of the output.
However, while IT solutions can be incredibly beneficial for businesses, they can have a steep learning curve, and downtime caused by tech slowdowns can result in major profit losses.
If employees spend countless hours per day trying to understand how to use a new system properly or waiting for lagging systems, this can lead to decreased productivity and employee happiness.
Leading solutions like Microsoft 365 enable teams to remain connected and up to speed. Enabling your team with the right solutions, including software and hardware, is critical to your organization's success.
When and Why to Offload User Support to a Third Party
When internal IT departments can't keep up with support tickets or need to focus attention on other projects, it may be time to offload user support to a third party.
Another common situation is that business managers and other higher-ups get tied up in IT problems when their time could be better spent focusing on other areas of the business.
Outsourcing user support is a cost-effective way to maintain fast, high-quality IT systems and keep productivity up.
A third-party IT provider can not only help you solve problems when they arise, but they can also help you choose the best IT tools for the greatest efficiency in your team, and implement those solutions and provide user training.
Not all employees will be equally tech-savvy. If a business finds that productivity decreases when they're trying to implement or manage a new IT solution, it may be time to bring in a team of professionals to help manage these new solutions. And if communication, productivity, and employee satisfaction are stagnant or decreasing, getting the input of IT experts with experience in your industry can help turn things around.
The Goal of Lifecycle Management
Lifecycle management is the process of managing the complete lifecycle of a tech system. It not only covers purchasing and installing new hardware, but it also manages decommissioning or upgrading existing systems to meet current needs, implementing solutions that are long-lasting and scalable, and considering long-term equipment needs.
Working with a company that can provide you with 360-degree solutions, from installation all the way through to maintenance and decommissioning, can significantly benefit a business through savings in both costs and time.
With the right lifecycle management for your IT infrastructure, you can reduce costs and avoid disastrous events that leave you with equipment that's all down at the same time.
User Training and Self-Help
When businesses implement new IT solutions, there must be a level of training for all employees.
This training should inform employees to gain knowledge of the new system and how they can access help themselves through services such as IT support and online chat support.
ISG's Service Desk allows employees to reach out throughout the day and get help from certified engineers to assist with any tech-related problem they experience.
Top-Rated IT Services Keep Your Business Flowing
For companies to remain competitive, they need business-optimizing IT solutions.
ISG Technology understands that, while it is essential to streamline business with IT solutions, there is a learning curve to overcome before productivity increases. We're here to make your day-to-day life as easy as possible, from implementation to employee training to support.
Through services such as ISG's service desk and M365 offerings, companies have IT help desk solutions and IT support to mitigate issues that may occur in downtime and productivity.
Work with ISG Tech for professional, reliable IT solutions that keep your company moving and your employees happy.