CNBC and Momentive recently conducted a survey of small businesses, revealing that nearly 60% of small business owners are not concerned about becoming the victim of a cyberattack. This is unfortunate, as hackers and cybercriminals are targeting small businesses more frequently than ever before.
The nonchalant attitude about following basic cybersecurity protocols may be because news media reports mainly focus on incidences of hacking that target big enterprises. However, in actuality, it is small businesses that are most at risk. In fact, one in five small-to-medium-sized businesses are victims of hacking each year. And of those, more than half go out of business within six months simply because they failed to prepare for a cyberattack.
Why Do Hackers Target Small Businesses?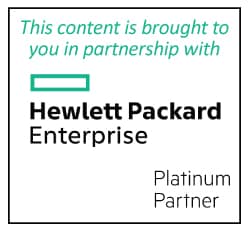 There are a variety of reasons that cyber-criminals prefer to go after small businesses rather than larger corporations.
Lower Levels of Security
One of the main reasons small businesses are more at risk is that large enterprises usually have higher levels of security. Many small businesses don't believe they have room in their budget for proper cybersecurity, and so they don't even bother to make the small but critically necessary investment in managed IT services and a data recovery plan.
Lack of Training
A lack of training about cybersecurity is also to blame. When you think of cybercriminals, you envision highly skilled hackers using all sorts of computer code to gain illegal entry into a network. While this happens occasionally, most data breaches occur because of human error. And that is exactly what hackers and cybercriminals are counting on when they target a small business.
Many employees cannot spot a phishing attack, which is one of the primary methods hackers use. Visiting unsecured web pages and downloading files from unknown sources are other ways employees fall prey to hackers, who can easily install malware on a computer and potentially gain access to the entire IT infrastructure.
What About Medium-Sized Businesses?
The term "medium-sized businesses" (which refers to businesses with 75-500 employees) is often glossed over when talking about SMBs being hacked. This might lead to a false sense of security; if your company is somewhere between those easy-to-hack small businesses and fortress-level security enterprises, wouldn't that make you less of a target?
Unfortunately, that's not the case. More often than not, the reports of ransomware and phishing attacks are actually on businesses that are categorized as medium-sized businesses. The more brand awareness a company name has, the bigger the target on its back.
But how are enterprises getting hacked less if their company is a household name? Similar to the reasons hackers target small businesses, medium-sized businesses don't have the high levels of cybersecurity, both in their internal training and in the tools they have access to, making them a perfect potential victim.
How a Cyberattack Can Affect Your Business
Security breaches can definitely hurt an enterprise, but they are devastating for small businesses. A cybercriminal can hold all your data hostage for ransom using ransomware, or they may simply choose to wreak havoc on your network, deleting data and shutting down your systems. Without an action plan or data recovery solution in place, it can be extremely difficult to recover from such an attack.
Even if your business manages to recover, your brand's reputation could suffer because of the compromised private data of your clients and customers.
Being Prepared for a Cyberattack
Reducing the risk of cyberattacks doesn't need to be a large expenditure. There are several things your employees can do that won't cost anything at all. Instituting strong password policies and ensuring that your firewalls and system software receive regular software updates can make a huge difference.
But anti-virus software isn't enough. For enhanced protection, retain the services of a managed IT provider. A managed IT services provider can monitor your network 24/7, serving to detect, prevent, and eliminate cyber threats.
ISG: Your Cybersecurity Partner
When you choose ISG as your managed IT services provider, you gain a partner that never stops protecting your business and your data against cyberattacks. We'll assess your network, strengthen weaknesses and vulnerabilities, and reduce the risks of data loss. Additionally, we'll help you set up a data recovery solution and secure collaboration so you can gain peace of mind from knowing you'll be able to recover from any loss or damage.
Contact us today to create a plan for managed backup and data recovery from ISG for comprehensive protection.