Businesses that are experiencing a period of rapid expansion may seem like they have it made, but there is a downside to that growth. When enterprises scale up and build out their corporate footprint, they will likely be faced with numerous challenges supporting satellite offices and remote branches. Relying on legacy IT assets to provide the compute, storage and network resources required by additional company locations can be a costly decision. However, business leaders can find some relief in these situations by considering a shift to hyperconverged infrastructure and changing the way enterprise operations are scaled and expanded.
For years, IT environments have been characterized by system silos. Core assets such as storage and compute resources have traditionally been handled separately. What hyperconverged infrastructure does is condense a large percentage of these assets into a single bundle of hardware and software. As TechTarget noted, organizations can then build out these systems by integrating additional nodes when needed. With this arrangement, maintenance teams can avoid many of the everyday headaches experienced while overseeing IT infrastructure on an enterprise scale.
"Under the converged infrastructure approach, a vendor provides a pre-configured bundle of hardware and software in a single chassis with the goal of minimizing compatibility issues and simplifying management," TechTarget stated.
Scale up operations with ease
One of the main benefits here for enterprises is the ability to expand IT resource needs in a simple and efficient fashion. Hyperconverged.org cited the easy scalability of hyperconverged infrastructure as one of the approach's top selling points, comparing the addition of nodes to erecting a structure with LEGO blocks. The authors noted that this method allows businesses to easily build out their IT assets on an as-needed basis. This makes enterprise expansion a much less bitter of a pill to swallow for business leaders as scaling up to support remote branches and satellite offices is not quite as arduous a task as it was in the past.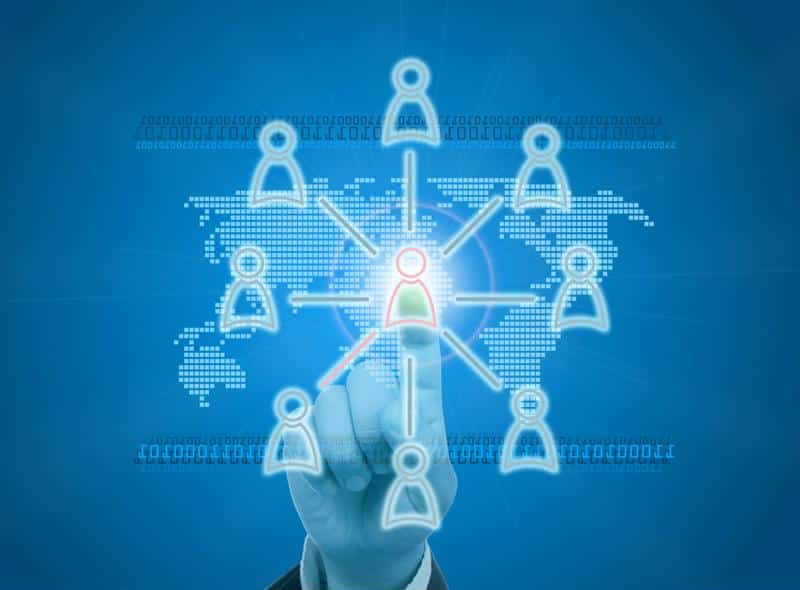 Lower investment, management costs
Due to this setup of adding onto existing infrastructure whenever needed, hyperconverged infrastructure allows for enterprise expansion to occur at a lower up-front cost. As Hyperconverged.org explained, this approach reduces the "step size" required to make a leap in terms of infrastructure scope and maturity.
"The bigger the step size, the longer it takes to fully utilize new resources added through the expansion," Hyperconverged.org stated. "A smaller step size results in a far more efficient use of resources. As new resources are required, it's easy to add nodes to a hyperconverged infrastructure."
This approach to IT infrastructure and management further lowers costs by enabling businesses to support critical systems with commodity hardware. Because many core processes are handled at the software level within hyperconverged infrastructure, organizations do not need to consistently upgrade their data center hardware with the most advanced equipment available. In most cases, commodity x86 hardware will be sufficient to keep everything running smoothly while also allowing for rapid enterprise expansion.
"Commodity x86 hardware will be sufficient to keep everything running smoothly."
Reduce IT challenges
It's not just the bookkeepers and executives who will see the appeal of embracing hyperconverged infrastructure. For IT members, there is a lot to like here, especially when working with multiple sites and remote offices. Because this setup condenses and centralizes IT infrastructure, teams tasked with overseeing that equipment and handling any maintenance needs will have far fewer headaches to deal with.
Jointly developed by Hyperconverged.org and ActualTech Media, the "2015 State of Hyperconverged Infrastructure Market Report" shed light on the challenges that enterprise IT staff regularly face. The mix of on-premises and off-premises assets to manage, the ever-escalating virtualization and disaster recovery needs along with the growing complexity of today's data center environments have all made IT work incredibly challenging within large businesses. Hyperconvergence addresses these difficulties by providing IT teams with a single resource pool to draw from, allowing them to easily maintain a sprawling enterprise-scale system from a central location.
Building out a business's footprint can present new opportunities for market growth and tapping into additional revenue streams. However, the hit in CAPEX and OPEX can make some enterprise leaders wary of developing remote branches. Hyperconverged infrastructure offers a way to reduce the cost and complexity of such projects, enabling organizations to take more aggressive action within their industries and stake out new territory when the moment arises.
As enterprises become larger, they will need to address the headaches that come part and parcel with any organizational growth. Hyperconvergence provides a way to reduce or eliminate those challenges, allowing for greater heights of success.