ISG Technology CEO, Ben Foster, was recently named to the Family Business CEOs to Watch 2020, a publication that recognizes family and non-family chief executives who are leading their businesses with a view toward long-term success.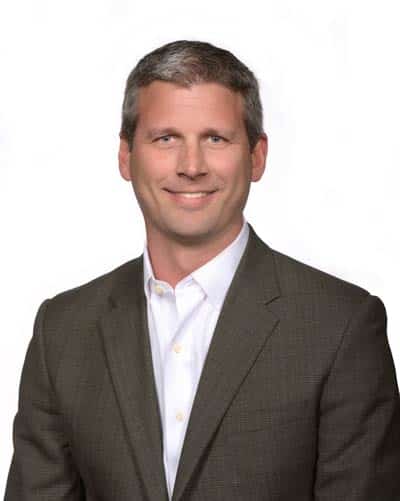 According to Family Business Magazine, a family business chief executive must have the talent to steer the business to growth and profitability while maintaining family engagement and harmony, ideally promoting good governance to help smooth the way. Family business CEOs in 2020 have had to emphasize resilience in communicating with a stakeholder group that includes family members not employed in the family company.
Here's what they wrote…
"The Twin Valley family of companies operates in two ultra-competitive spaces, telecommunications (voice/internet/video and business services) via the Twin Valley companies in north central Kansas, and IT technology/managed services via ISG Technology, operating in Kansas, Missouri and Oklahoma," notes Scott Leitzel, chief operating officer at Twin Valley and human resources executive at ISG Technology.
"In order to remain competitive in these spaces, a CEO must be forward-thinking, bold and willing to push him/herself and team outside traditional comfort zones, time and time again," says Leitzel, who has reported directly to Foster for 10 years. "Ben operates in this manner on a consistent basis, and in partnership with previous generations has led [the business] to growth that would not otherwise have occurred."
Foster joined Twin Valley Telephone in 2004 as vice president of operations. He rose to chief operating officer and was named CEO in 2014. Prior to Twin Valley he was the director of consumer support centers and chief of staff at SBC, now AT&T.
At Twin Valley Telephone, he managed the integration and subsequent upgrade of 13 exchanges and 6,000 customers, which tripled the size of the company. He brought in the company's first two non-family executives and led the acquisition of ISG Technology as a diversification strategy.
Five of the seven fourth-generation members work in the business, Leitzel notes. "This presents a unique responsibility in which Ben serves as CEO of the Twin Valley family of companies while representing the collective ownership and heritage of the company, which dates to 1947.
"Ben has done this while serving on multiple boards, including currently serving as chairman of KsFiberNet and ESPi."
"I am passionate about being a positive steward of the business that we inherited from previous generations," Foster says. "I do this by living by the values that we were taught and talking about those values with our team. I wish to leave the next generation a family asset that is more resilient and larger than what we received. Improving ownership cohesion, hiring professional board members and mentoring key executives with expertise that goes beyond my own are three ways of ensuring that my skillset improves and is never the limiting factor to my family achieving our goals for the company.
"Family businesses are important to the economy and broader society because we put the heart behind the capital, as well as a longer-term horizon that helps solve bigger problems. I find tremendous purpose in being a small part of the positive impact our companies make."
https://www.isgtech.com/wp-content/uploads/2020/11/Ben-Foster_Action-Shot-scaled.jpg
1150
2048
ISG Tech
https://www.isgtech.com/wp-content/uploads/2018/02/isg-logo.png
ISG Tech
2020-11-24 20:24:33
2020-12-07 22:48:39
ISG CEO, Ben Foster, Named to Family Business CEOs to Watch 2020