To survive as a business these days, you simply can't afford to ignore security. However, as bad actors and cyber threats continue to evolve, it becomes harder and harder to keep your sensitive data safe—even for the most advanced security operations.
It's no longer a question of if your business will get attacked, but when. So, what can you do about it?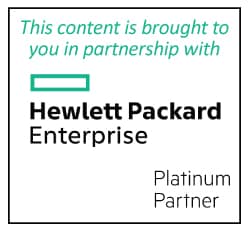 The first step is to ensure that you have a multi-layered cybersecurity model. After covering all the standard weaknesses in a network, you can take security one step further by building it into the infrastructure of your system.
When it comes to built-in security, we recommend HPE Gen10 servers with their new silicon root of trust. These are the most secure servers on the market, and they recognize threats from the moment they begin to launch.
Layer Your Security Measures
First and foremost, you need to make sure you have the proper security measures in place, including:
To learn more about the steps you should be taking to strengthen your security, read our Digital Handbook: 5 Steps to Strengthen Cybersecurity Posture.
Build Security into the Core
In today's world of continually evolving and growing cyber threats, you need security that goes beyond the traditional hardware and software layers. That's why ISG partners with HPE, which has created the silicon root of trust: firmware-level protection that safeguards infrastructure.

Firmware-Level Defenses with HPE
The silicon root of trust is like a fingerprint. It binds all the firmware—UEFI, BIOS, complex programmable logic device, innovation engine, and management engine—into the silicon before the server is even built.
When the server boots, it first checks to see that the fingerprint is correct. Then it checks through all the firmware systems and if any improper code is found, the server will immediately stop the process and lock down.
Simple Incident Response and Recovery
If a hacker tries to invade the server, they'll be stopped before the threat can cause any harm, and you will be alerted immediately.
When a breach is detected, you have three options:
Recover the server to its last known good state of firmware
Restore factory settings
Choose not to do recovery so that security teams can take the server offline and perform forensics.
A Secure Foundation for Your Infrastructure
Together, the firmware and silicon root of trust create an unbreakable bond that is forged from the beginning of the build process and carried through every element of the HPE supply chain.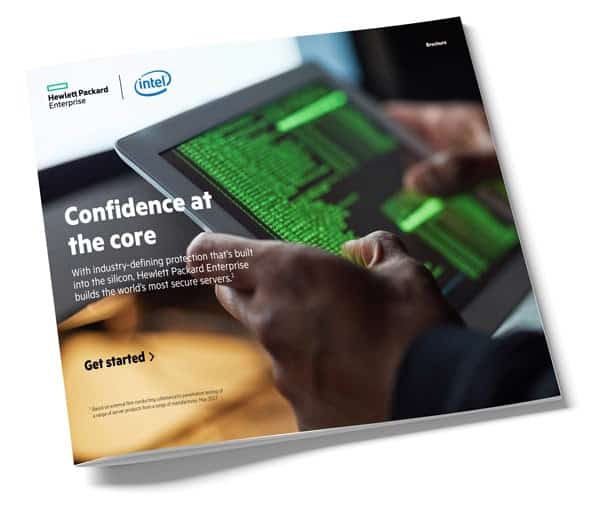 This means that cyber criminals will not be able to attack with malware through the server, bringing your system one step closer to impenetrability.
To learn more about HPE security, explore their Confidence at the Core digital brochure, and contact us for support in implementing this impressive technology.