If you ask tech-industry experts what they think has been the most disruptive technology of the last couple of years, you'll get a few different answers. Some will say cloud computing, and others will say virtual infrastructure. Quite a few, however, will simply say one word: mobile. Smartphones, tablets, smartwatches and the Internet of Things are all examples of mobile technologies that have changed the way enterprises, medium-sized companies and small outfits alike operate within the business world. Recent numbers from The Pew Research Center indicated that 68 percent of American adults own a smartphone, and that statistic is only going to increase as 2016 progresses. It seems that everything we do is now tied up in mobile or has a mobile component – including everything in the business world.
Why is mobile so important to the way we do business now? Let's take a look at how this disruptive technology has had such an irreversible influence on how companies approach their IT infrastructure:
1. Business and consumer tools
Computing on the go has never been more important for our fast-paced society. Research is being done every day exploring the efficacy of these kinds of tools for consumers and companies alike. For instance, according to a new study from research firm Sequence, consumers are using their devices to make wish lists and spend time with family this holiday season. If given the chance, the study found, one-third of them would use the time saved by mobile shopping to stay in bed longer.
This is a fun example of how mobile tech has changed the way we look at things, but enterprises and SMBs are also benefiting more from devices like laptops and smartphones. Business can be conducted on the fly thanks to these kinds of devices – leading to an increase in productivity and improved outcomes throughout the business world. Bring-your-own-device policies are helping companies save money in overhead and operational expenses while at the same time giving employees the means to be more productive and more efficient.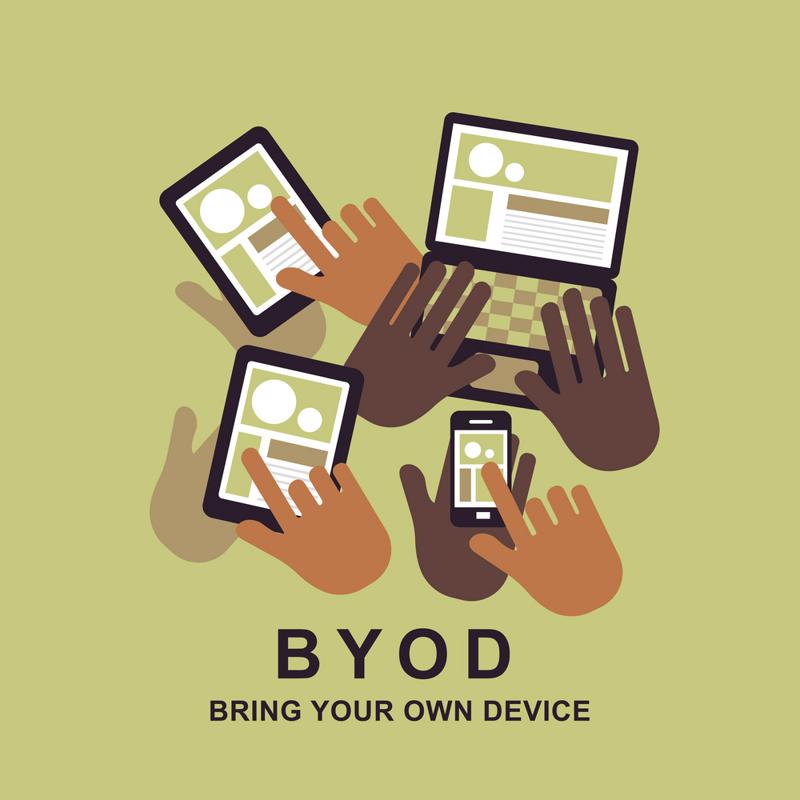 2. Security
As mobile devices have evolved to meet the growing needs of enterprises in every industry, so too has the technological landscape developed in order to accommodate their increasing use. BYOD is even one of the driving forces behind the endpoint security market, according to a recent report published by MarketsandMarkets. The endpoint security market is projected to be worth $17.4 billion by 2020, growing at a compound annual rate of 8.4 percent over the next five years.
This market is growing proportionately with the number of malware samples discovered every day by security teams around the world. Motive Security Labs found that 16 million mobile devices were targeted by malware in 2014. To negate these kinds of threats, it's crucial for companies to make – and stick to – a BYOD security strategy.
This strengthening of the security space is a clear indication that the need to mitigate risks has been compounded by the introduction of mobile technologies into the workplace. When unknown employee devices are connected to the network, it can sometimes cause headaches for the IT department in the form of shadow IT. Networks sometimes aren't prepared for the intrusion of different kinds of tech, which means there may be hidden vulnerabilities waiting to be exploited.
"Improvements in terms of productivity, efficiency and expense-cutting are well worth the risks."
3. The good parts about shadow IT
However risky it may be to allow mobile tech on your network, the benefits can outweigh the disadvantages if you play your cards right. Shadow IT has gotten a bad rap (understandably) in recent years, but improvements in terms of productivity, efficiency and expense-cutting are well worth the risks. In addition, according to CMS Wire contributor Joanna Schloss, shadow IT can lead to the adoption of new technologies that work hand-in-hand with mobile tech. This in turn helps companies see better return on investment from these tools.
Navigating the ever-changing mobile tech landscape can seem daunting when you undertake this task by yourself. Partnering with a managed services provider like ISG Technology gives you access to trained professionals who know what they're talking about when it comes to new devices and how to best use them to your advantage. We can also help you determine the best course of action in terms of increasing your security protocols and taking charge of your computing infrastructure.
Contact the experts at ISG Technology today for more information!